Happy Happy Monday! Aren't weekends in December just fun? I hope yours was a great one!
Our Blue Christmas continues today with all the deets on our main Christmas Tree. For anyone that is just stopping in from Polished Habitat, welcome! This year we are having a Blue Christmas at Southern State of Mind- which means I am just sticking with all things blue in order to avoid looking like a bad holiday sweater exploded in my house.
So just like the song goes "Decorations of Blue on a White Christmas Tree" our tree is white loaded up with blue ornaments. (Or maybe the song doesn't *quite* go like that, but it's my Blue Christmas so I can change the words to whatever I want, mmmkay?)  I am also joining a fun My Home Style Christmas Tree collaboration so you can be inspired with many different types of trees today and maybe even find your own style.
This year, I decided to use our artificial tree instead of getting a new one. I am not sure the Big Sweet is thrilled with this because he keeps suggesting we go get our tree. I keep saying, um, our tree is already up. Ha. I get it dude, you like a real tree.
Anyway, I pulled our tree out of the attic and decided that it was just too…green.
So with some help from my friends at Rustoleum, I gave it a quick coat of "snow".  I will try to write a tutorial for this in case any of you are interested!
OK, that is better!
This tree was around $10 from my local Goodwill so it is definitely not perfect. I do wish it was a little taller but I use a big tin under it to give it some height. A white fur throw blanket is the tree skirt. I wrapped a couple boxes with indigo paper from Target but sadly only two remain. Many thanks to Sweet B for hosting his very own unchaperoned opening present party.
Now comes the fun part. Time to decorate! My home style is "Preppy Eclectic" so this tree has lots of navy, a strand of "pearls" and some more quirky eclectic additions.  In my normal fashion, I didn't buy much and tried to use lots of things I had on hand to deck this white tree out in blue goodness. I started with garland which is actually just fabric trim I found from the thrift store. The strand of "pearls" is a white pom-pom garland from Hobby Lobby this year. I had lots of the turquoise blue ornaments on hand but I did get the new dark indigo navy ones from Target this year. I also added in any metallic ones we had which I think looks pretty with the white tree.
And can I just get an amen for those aqua disco ball ornaments?
Last Friday I shared a tutorial for the DIY Paint Dipped ornaments. This was a good solve for turning very inexpensive gold ornaments from the Dollar Tree into Blue Christmas ornaments.
I keep moving these Blue Christmas books around the house because they just make me smile.
Why does Christmas have to end? There really isn't anything better than sitting by the twinkle lights!
Be sure to check out all of the Christmas tree styles below. And a big thanks to Stephanie from Casa Watkins Living for coordinating!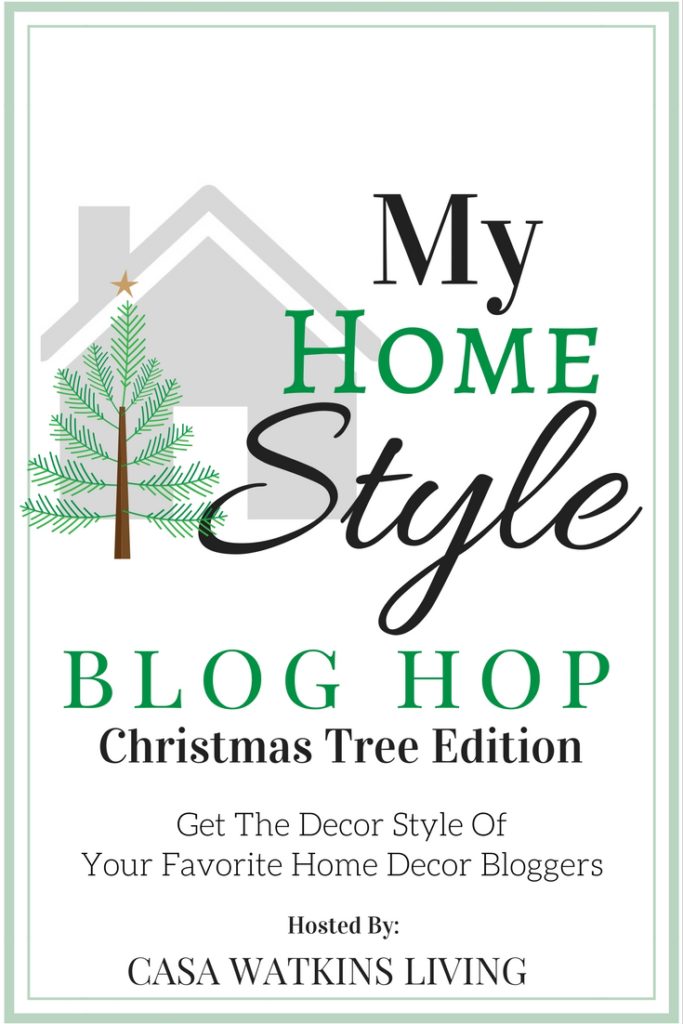 Monday
Tuesday
Wednesday
Thursday
Friday