Greetings from our renovated bathroom! I cannot tell you how excited I am to walk in here and to see it the new tile, the bright white walls and new shower. We actually started this renovation back in early December and the plan was to have it ready for the holidays and company. Well, as with any renovation, it was delayed… and delayed… and delayed! The main issue was the shower glass and shower door as it just kept getting pushed. But I am THRILLED that it was finally installed last Thursday. The team also came by to finish the last of the punch list so with that- let's take a look at the officially finished renovation!
But before we do, let's take a look back at where we started. The major objective of this renovation was to remove the existing bathtub/shower combo and replace it with a shower. We also needed to update the tile floors as they were so dingy.
So here is what the shower looked like…
SHOWER BEFORE
And here is a larger view of the space. You can see how it really chopped the room up and felt like a cave in that bathtub. And that floor tile, I just could never really get it to feel clean.
It didn't take the crew long to get this all torn out…
And here is the blank slate we started with! The project took a bit longer than planned because they ended up having to put in a whole new subfloor. And we actually took some space from the closet behind the bathtub to make the shower a bit larger than just the original bathtub footprint, and I am SO glad we did!
But once we got through those hiccups, they were on a roll and the tile turned out so pretty! But then it sat like this for a good 3-4 weeks. Soooooo close, yet so far! I was loving how it all looked but without a shower door, it wasn't exactly functional!
And here it is with the finished shower door! Can't wait to layer in the art and details and finish this space!
And here is a reminder of some of the details I plan to add.
New Year, New Room || Boys Bathroom
Week 1 – Boys Bathroom Renovation Kick Off
Week 2- The Vision
Week 3 – Renovation Update
Week 4
Week 5- REVEAL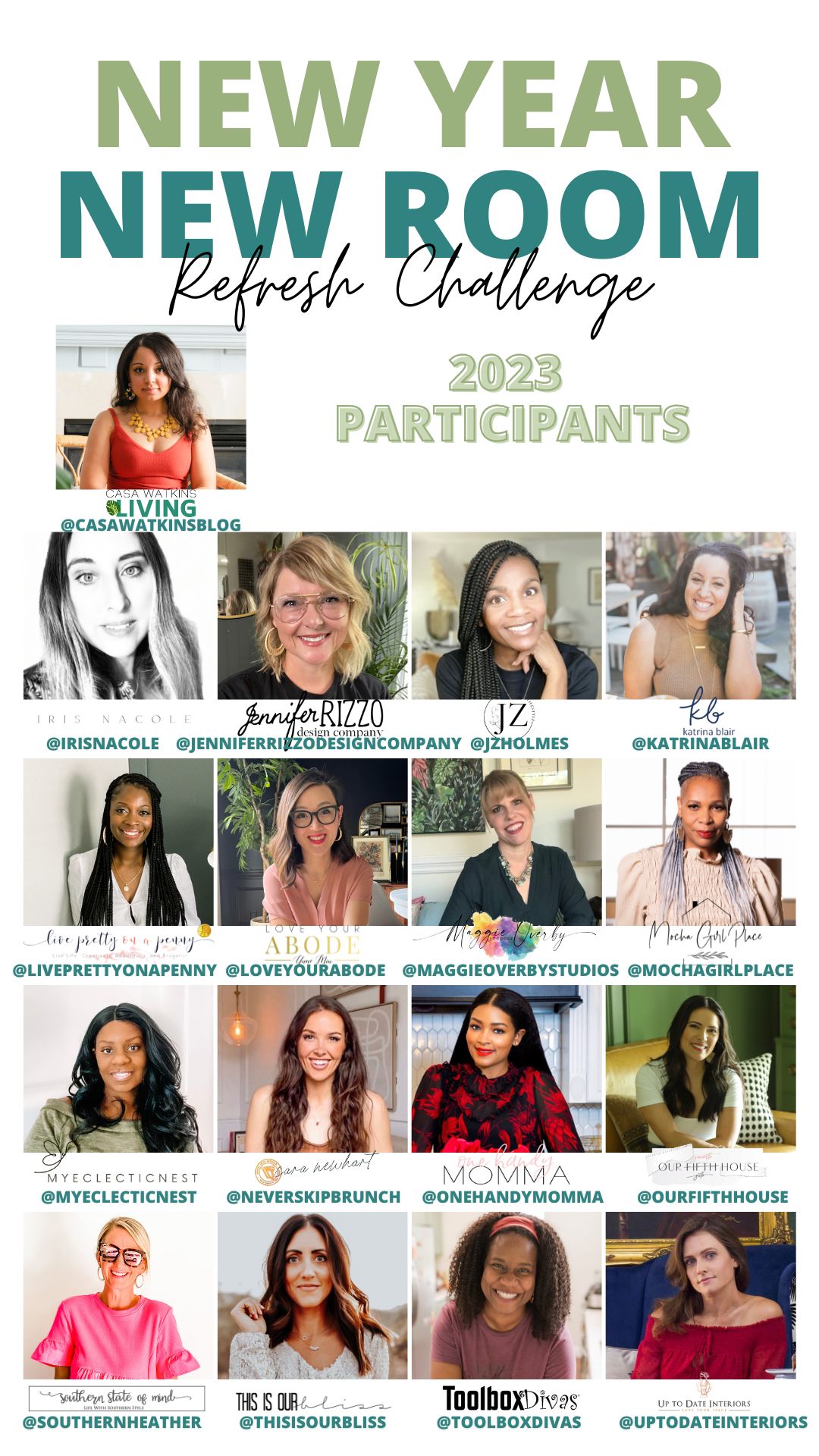 Casa Watkins Living // Iris Nacole // Jennifer Rizzo // JZ Holmes // Katrina Blair // Live Pretty On A Penny // Love Your Abode // Maggie Overby Studios // Mocha Girl Place // My Eclectic Nest // Never Skip Brunch // One Handy Momma // Our Fifth House // Southern State of Mind // This Is Our Bliss // Tool Box Divas // Up To Date Interiors