Today I am back with another weekly update of the boys bathroom. Thank you to everyone for your comments on the bathroom renovation! If you missed last week's update- you can see it here- RENOVATION UPDATE. With the big renovation totally behind us, this week I was able to focus in on the "fun" part! So I got busy on adding in all of the art and accessories. I am still waiting on a few items to come in like the rug and towels and can't wait for it all to come together for the final reveal next Tuesday. I am SO thankful to be participating in this challenge because there is no telling how long this bathroom would have sat 80% done. Yay for having the motivator to get it across the finish line.
So let's take a look at a few new things this week.
ART:
I scoured Etsy and found two fun pictures for the bathroom. The first is this TAR HEELS camp flag. I was starting to stress because I had this cute piece picked out to use in here, but then the Etsy store was on a hiatus. Turns out after I messaged her on Instagram she was more than happy to whip this up and get it out to me! I had the frame in my stash and I just love it in here for the boys. It's the perfect balance of something the boys love but also something that I love. Which as I mentioned before I really struggle with when working on their rooms.
I also found this great neutral lake print on Etsy and this store has tons of options of various lakes. This is a sketch of Lake Burton (which is a spot near and dear to our hearts) and I love how it represents something we love but feels abstract.
CURTAINS:
I had big hopes of making a set of custom pinch pleated café curtains. But seriously, who was I kidding?!? No way the sewing machine was coming out this week. So I found these blue checked curtains on Amazon and tried to recreate the pinch pleat look using curtain clips.
SOAP DISPENSERS:
The new shower has an awesome niche to hold soaps so instead of having a hodge podge of bottles I splurged and got this pretty matching set. It might be a bit over the top for a kids bathroom, but we've come this far, so why not take a little extra step to keep things pretty when you walk into the room!
Lot's to pull together still this week and I can't wait to have this room COMPLETE the first month of the year!
Kid's Bathroom Makeover To-Do List
Art – DONE
Towels and towel storage- ORDERED
Laundry Basket- DONE
Rug and bathmats- ORDERED
Organize the vanity- NEEDS TO BE DONE!
Vanity Lights- DONE
Vanity Hardware- DONE
Curtains for window- DONE
XO- Heather
New Year, New Room || Boys Bathroom
Week 1 – Boys Bathroom Renovation Kick Off
Week 2- The Vision
Week 3 – Renovation Update
Week 4- The Fun Part!
Week 5- REVEAL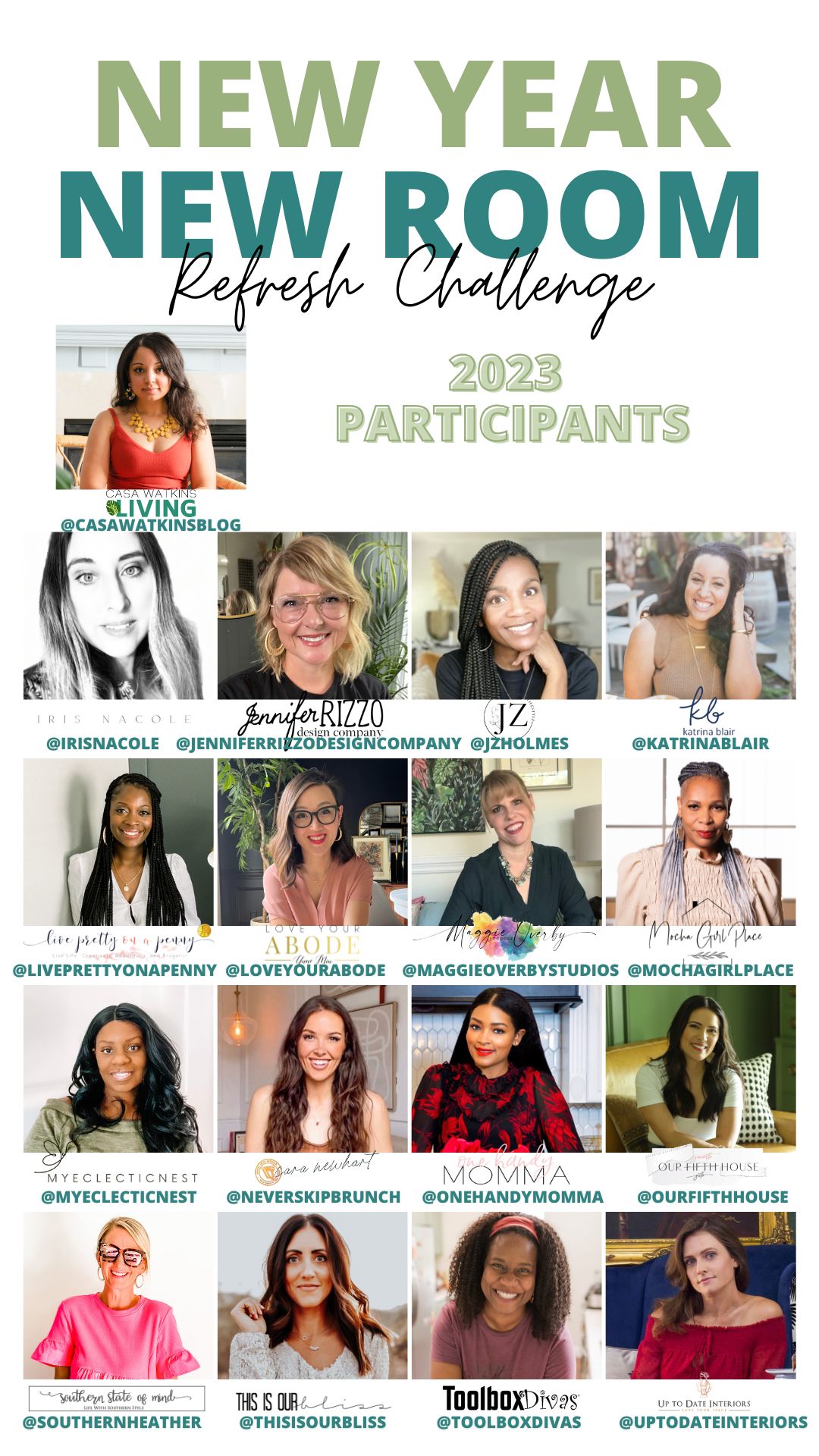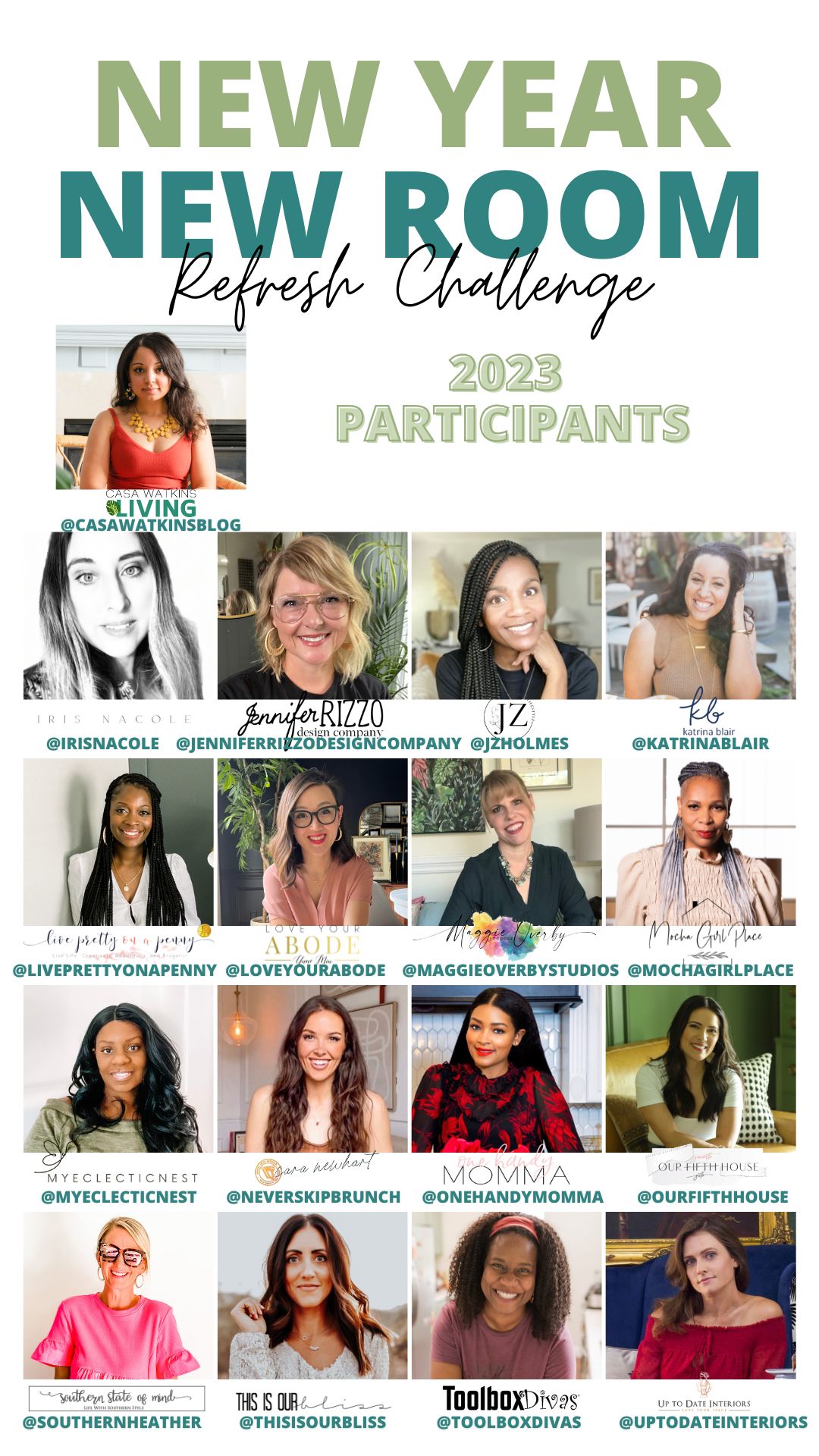 Casa Watkins Living // Iris Nacole // Jennifer Rizzo // JZ Holmes // Katrina Blair // Live Pretty On A Penny // Love Your Abode // Maggie Overby Studios // Mocha Girl Place // My Eclectic Nest // Never Skip Brunch // One Handy Momma // Our Fifth House // Southern State of Mind // This Is Our Bliss // Tool Box Divas // Up To Date Interiors