Hi friends and happy New Year! I am kicking off the new year with a new project and thrilled to have joined the New Year, New Room Challenge. I always find January hard to find a groove so it will be helpful to have this challenge to keep me focused on one space in the house. A huge thanks to Stephanie at Casa Watkins for putting this fun "New Year- New Room" challenge together and giving me the motivation. For the first project of the year, I am going to be tackling the kid's bathroom.
You may remember this bathroom from two years ago when I actually gave it a mini refresh for this same challenge! Well, as with any other area of our home- all rooms are a work in progress. The refresh was great for the past two years, but I knew ultimately this space would need to be gutted and remodeled.
Here is how we left off two years ago:
The plan is to remove the tub shower with a walk in shower door and replace the old tile floor. We will reuse the vanity but get new lights and fixtures to match the new shower. Alright, let's go ahead and make the to-do list below so we can see progress each week. That's the best part of these challenges- crossing off the to-do list! I will be checking in on Tuesday's for the next couple of weeks and the final reveal is in four weeks.
Kid's Bathroom Makeover To-Do List
Art
Towels and towel storage
Laundry Basket
Rug and bathmats
Organize the vanity
Vanity Lights
Vanity Hardware
Curtains for window
Be sure to check out all of the other spaces and bloggers that will be updated as part of the New Year, New Room challenge below.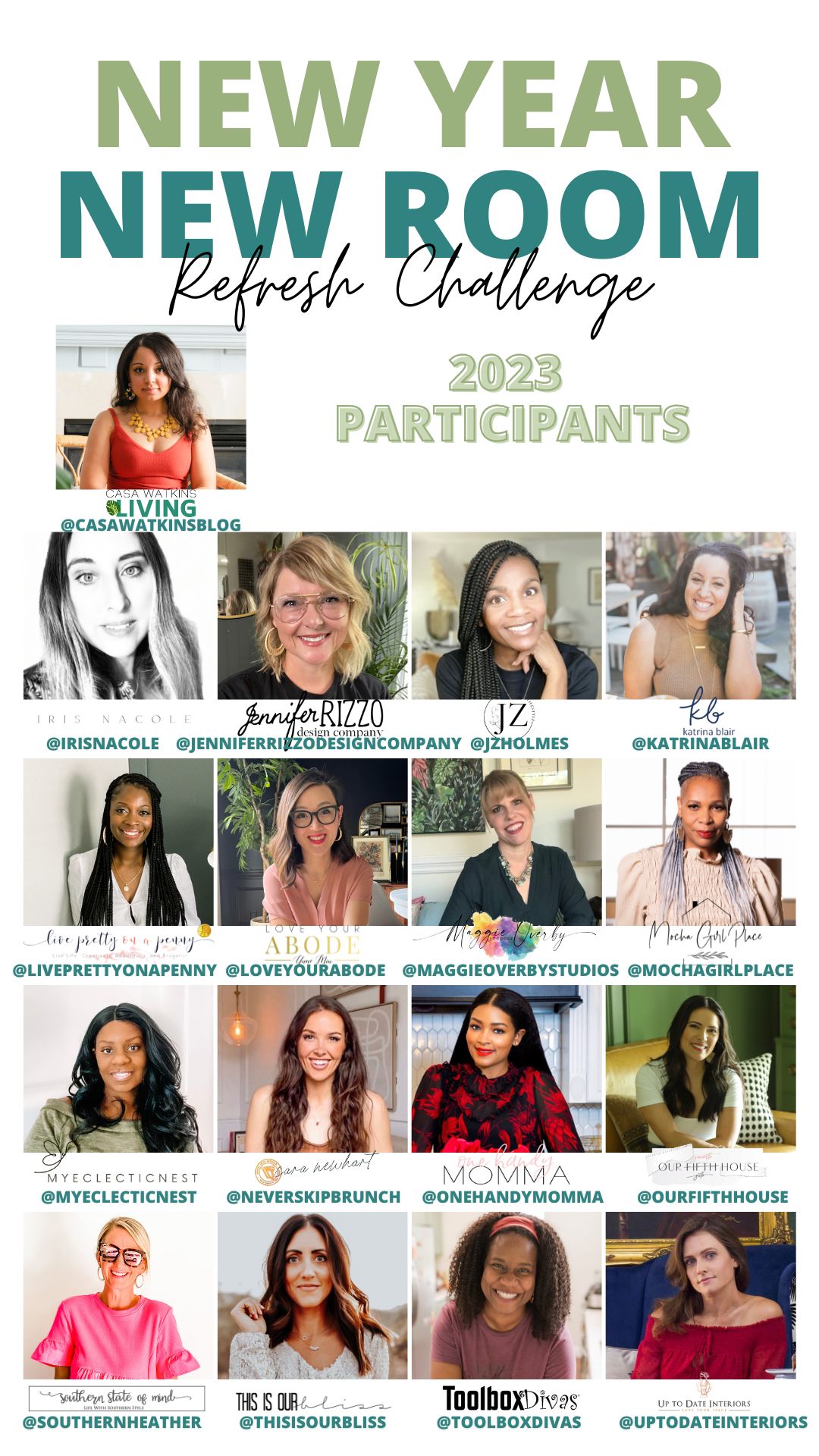 Casa Watkins Living // Iris Nacole // Jennifer Rizzo // JZ Holmes // Katrina Blair // Live Pretty On A Penny // Love Your Abode // Maggie Overby Studios // Mocha Girl Place // My Eclectic Nest // Never Skip Brunch // One Handy Momma // Our Fifth House // Southern State of Mind // This Is Our Bliss // Tool Box Divas // Up To Date Interiors
XO- Heather